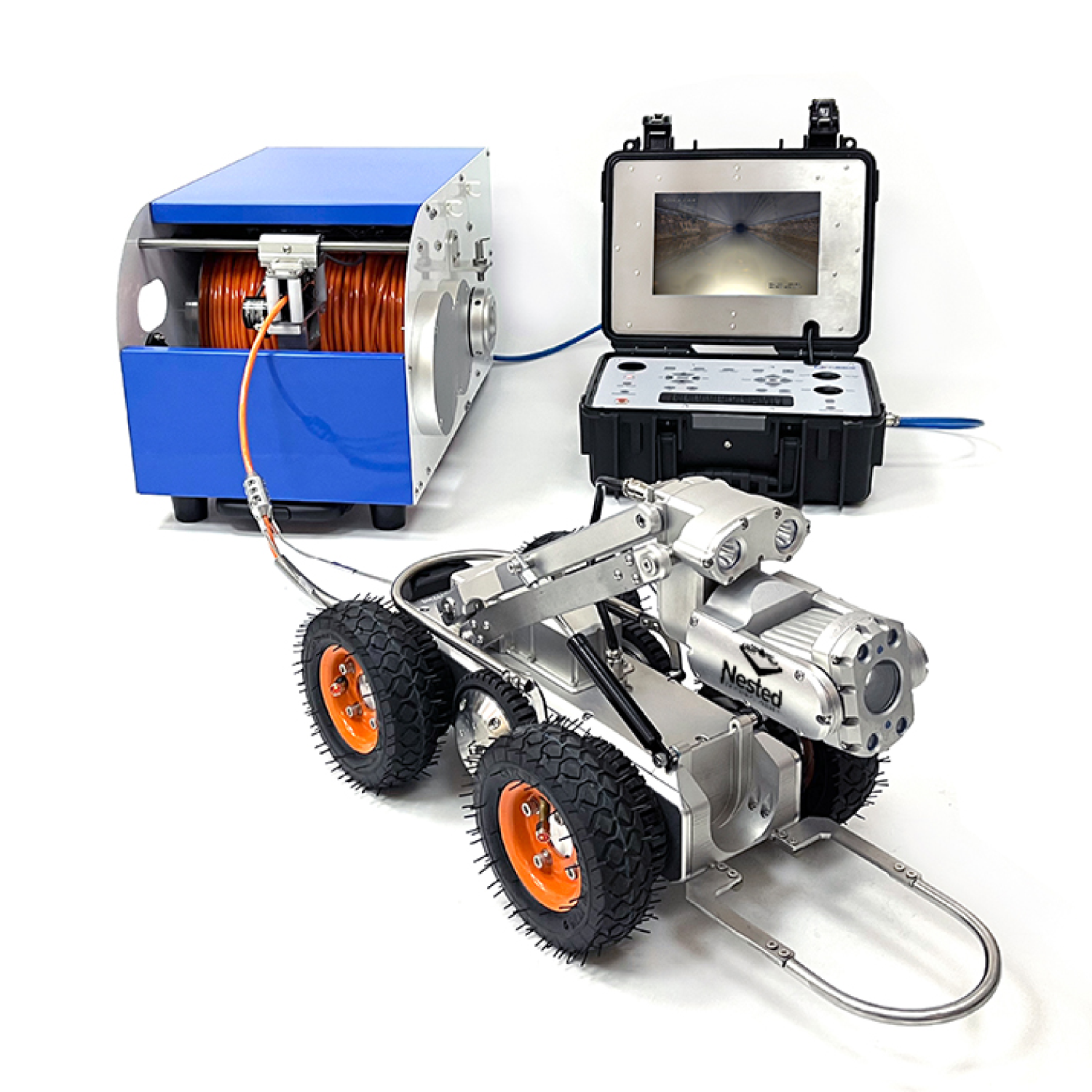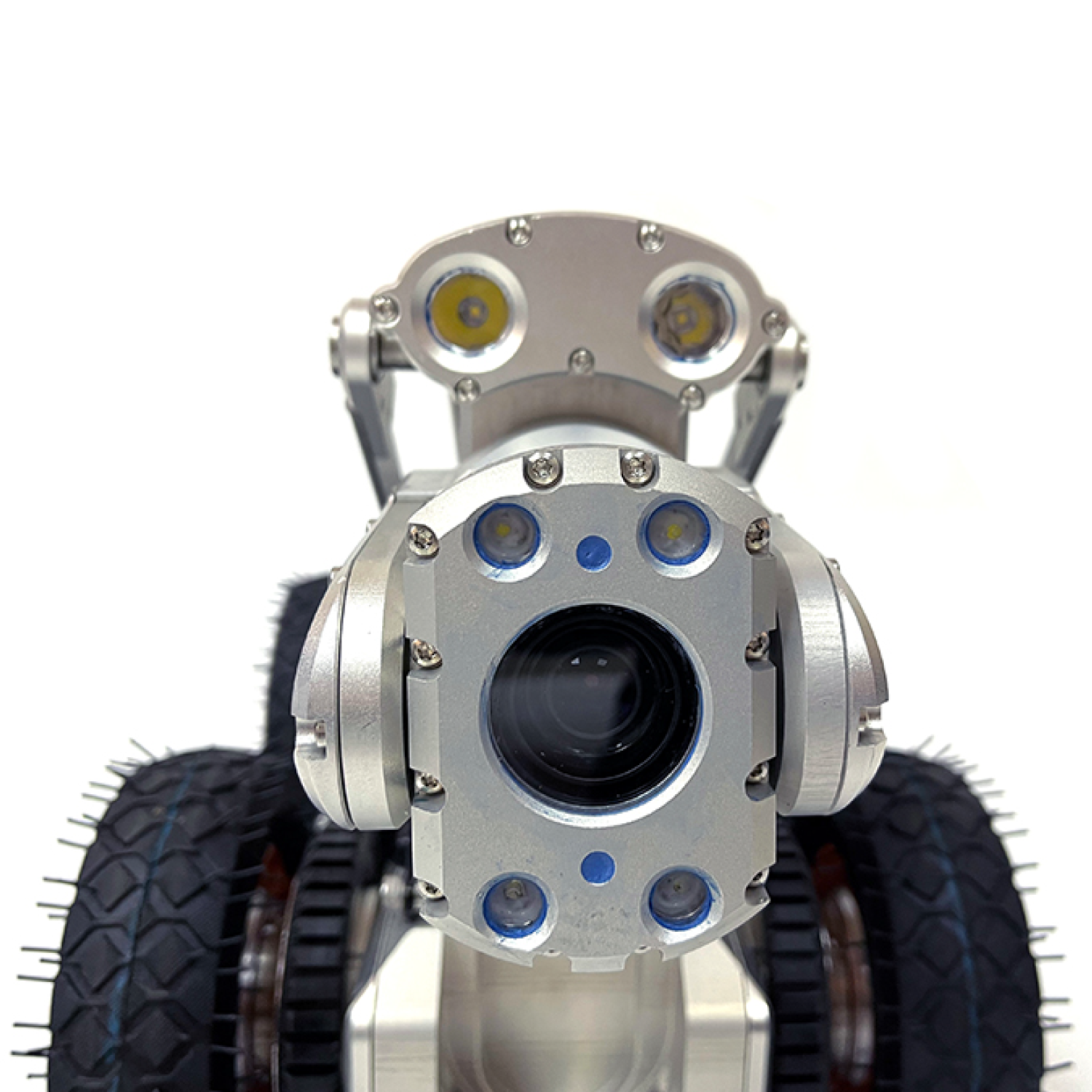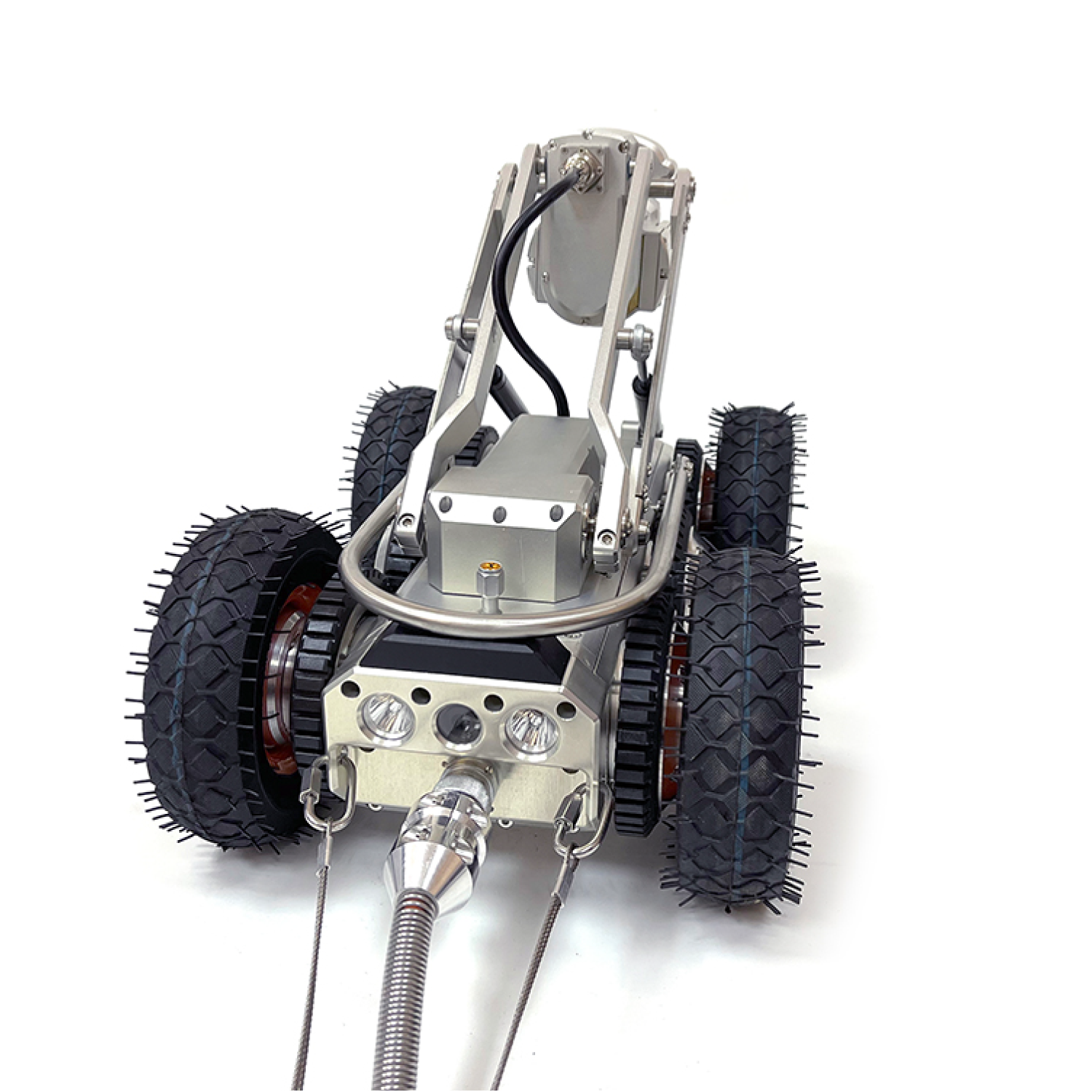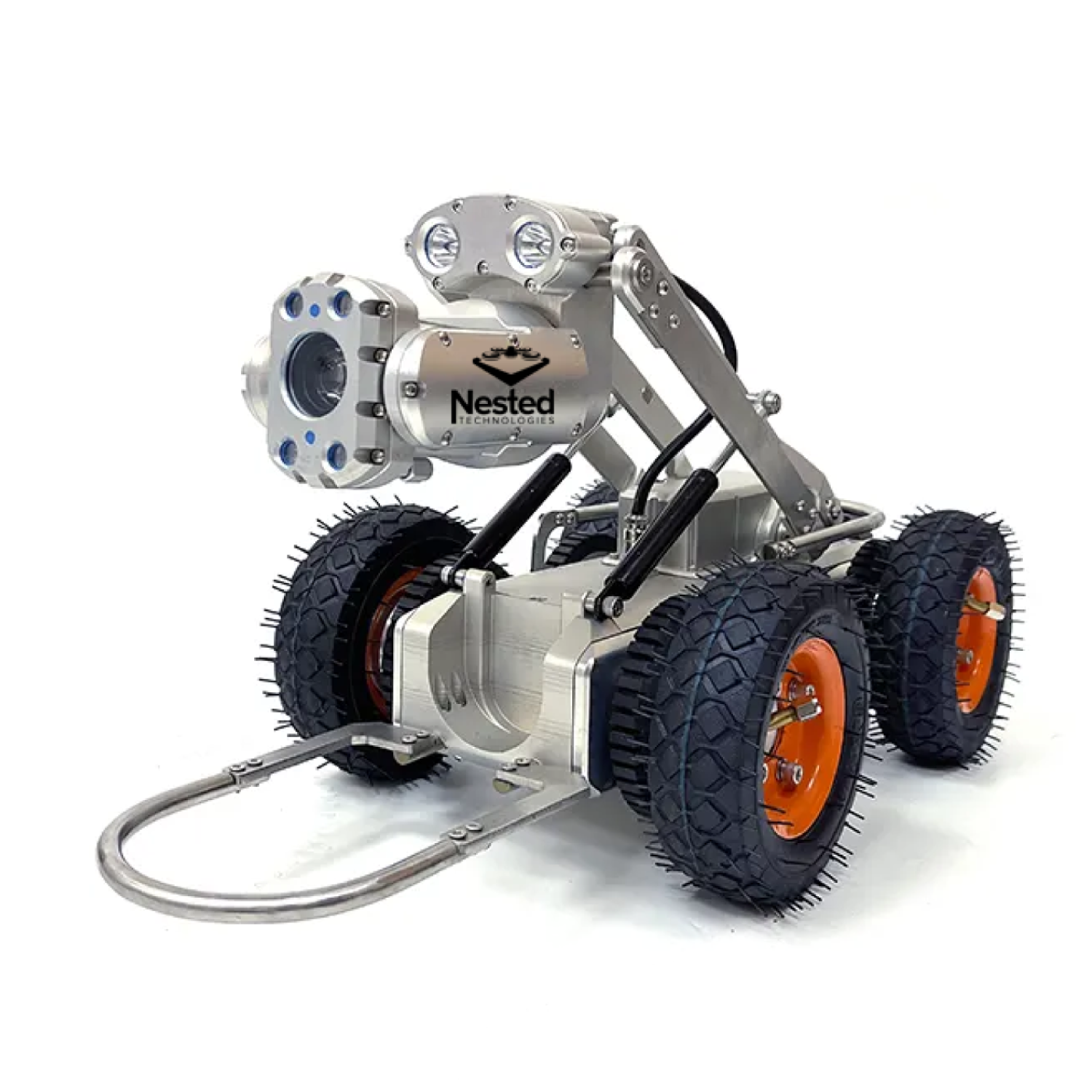 Seaker Pro - An Inspection Crawler
---
The Seaker Pro is an inspection crawler that specifically designed for the inspection of pipelines. It comes equipped with dual view images that supports HD recording, detecting and analyzing pipeline condition.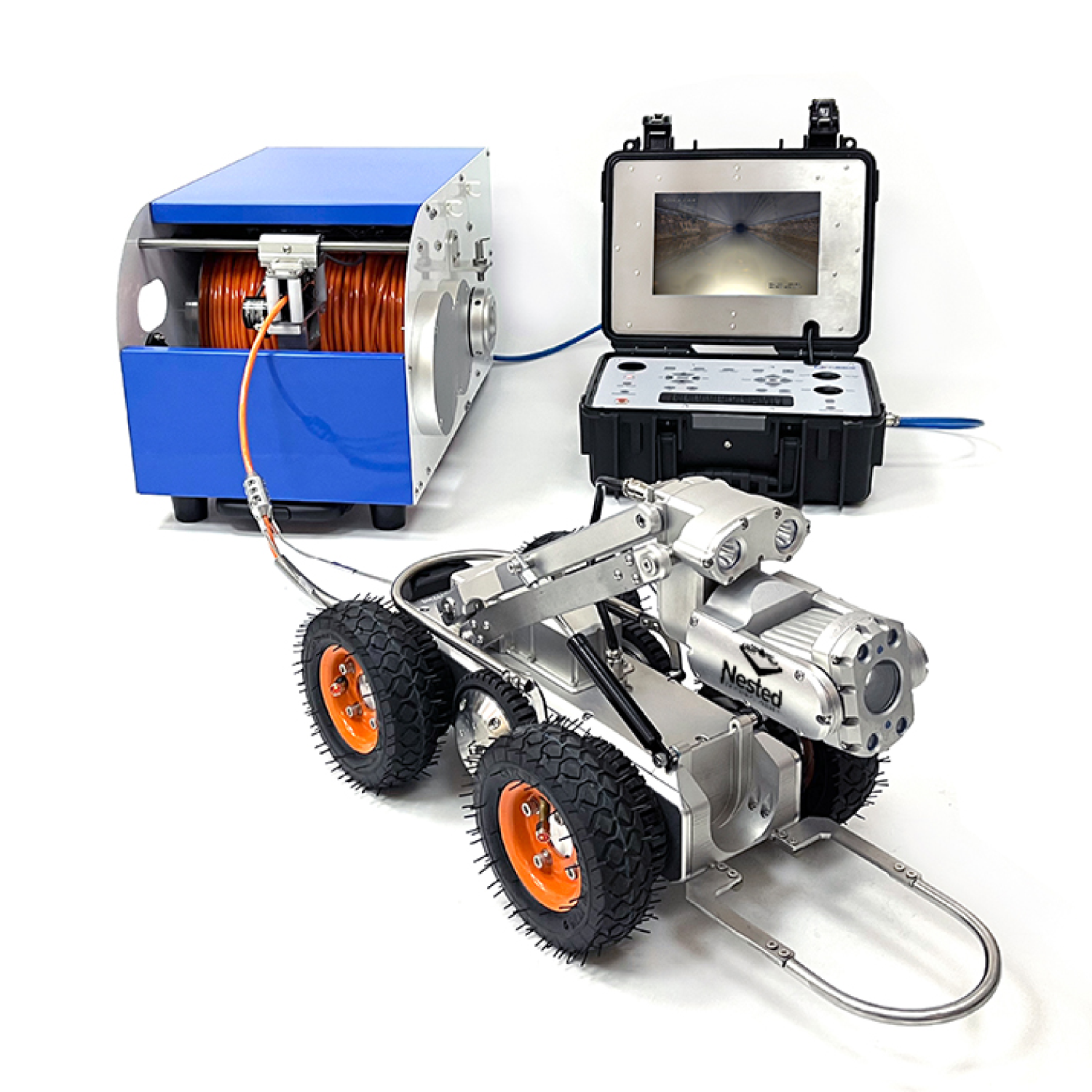 Seaker Pro
Your Ultimate Solution for Precise and Comprehensive Inspections in Challenging Environments. Engineered to navigate through culverts, tight spaces, pipes, and crawl spaces as small as 200mm in diameter, the Seaker Pro is a versatile robot designed to revolutionize inspection operations. Equipped with high-definition front and rear dual live view cameras, it offers unrivaled visual clarity and supports a wide range of inspection tasks.

With HD video recording and defect capture capabilities, the Seaker Pro allows for accurate documentation of inspections. Record defect location information and capture high-resolution images to facilitate thorough analysis and generate professional inspection reports. This comprehensive feature set ensures that no detail goes unnoticed, enabling efficient decision-making and precise documentation of inspection results.

The Seaker Pro's front inspection camera is a 360-controlled camera mounted on a gimbal, providing exceptional maneuverability and allowing for a closer look at points of interest during inspections. With a 10x zoom capability, it ensures unparalleled visibility and clarity even in hard-to-reach areas. Adjustable spotlights provide customizable illumination, enhancing visibility and enabling thorough inspection of every detail.

Engineered for durability and reliability, the Seaker Pro boasts an IP68 rating, guaranteeing protection against dust and water immersion. It operates flawlessly in harsh environments, with an operating temperature range of -20°C to 55°C, ensuring reliable performance in diverse conditions.

The Seaker Pro is available in two versions: one with a 100-meter cable featuring an automatic cable reel system, and another with a longer 150-meter cable. This flexibility allows for seamless inspections in various settings, giving you the freedom to reach the desired inspection areas effortlessly.

Experience the future of inspection technology with the Seaker Pro. With its advanced cameras, recording capabilities, maneuverability, and durability, it sets a new standard in precision inspections. Effortlessly navigate tight spaces, capture detailed footage, and generate professional reports with ease. Trust the Seaker Pro to revolutionize your inspection operations and provide unmatched results in even the most challenging environments.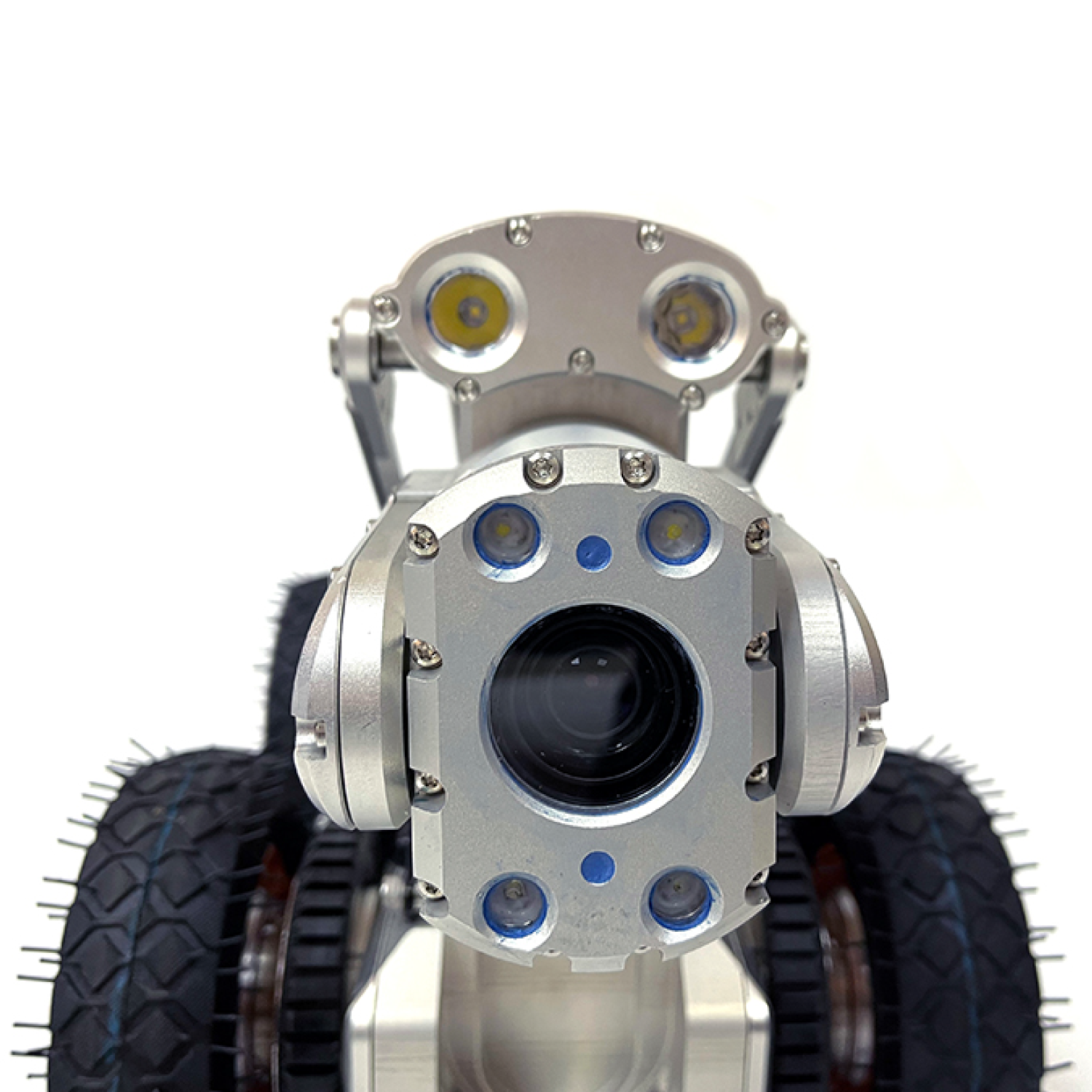 Camera
The camera is equipped with ambient light and adjustable illumination, ensuring that it can capture clear images even in low-light conditions.
Front Camera:
Lens Diameter: 105mm
Industrial pixel: 2100000
Gimbalized Camera
Auto focusing
IP68 Waterproof
10x Zoom
HDMI
Ambient Light
Adjustable Illumination
Rear Camera: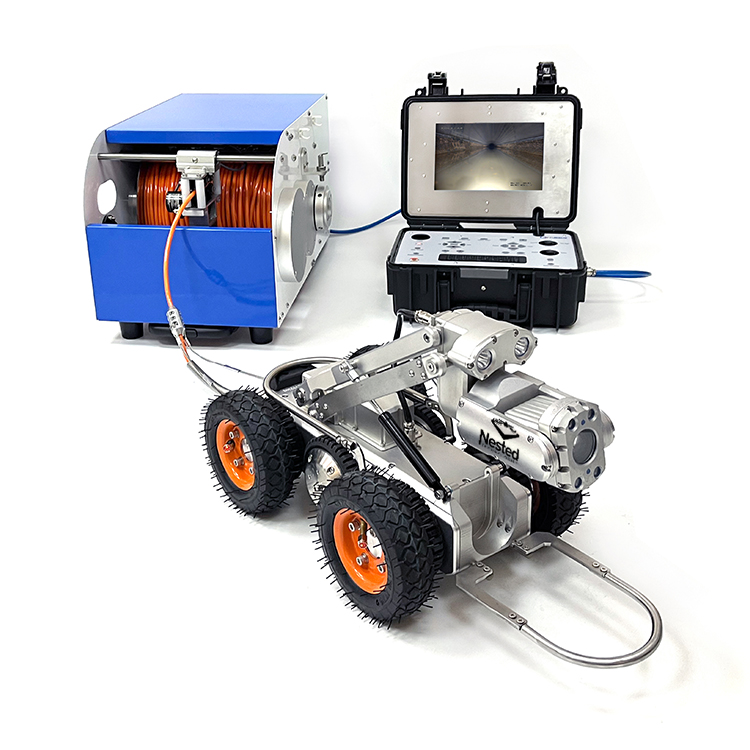 Software x Hardware
The Seaker Pro screen has a high-brightness ambient light that can be adjusted freely, and has a highlight color LCD resolution of 1920*1080. The crawler also has an integrated keyboard and supports real-time recording, as well as photo and video capture. It also has a dust control panel and intelligent control of lens dimming, focusing, doubling, rotation, flipping, and other functions.
The Seaker Pro also has a built-in defect interpretation software that can automatically identify internal cracks, deformation, blockage, scaling, rupture, and other defects based on the actual working conditions. It generates real-time pipeline inspection report files with detailed analysis of internal pipeline inspection data. The crawler supports online editing of these reports.
Opening Size Requirement
Smallest Opening Size 200mm